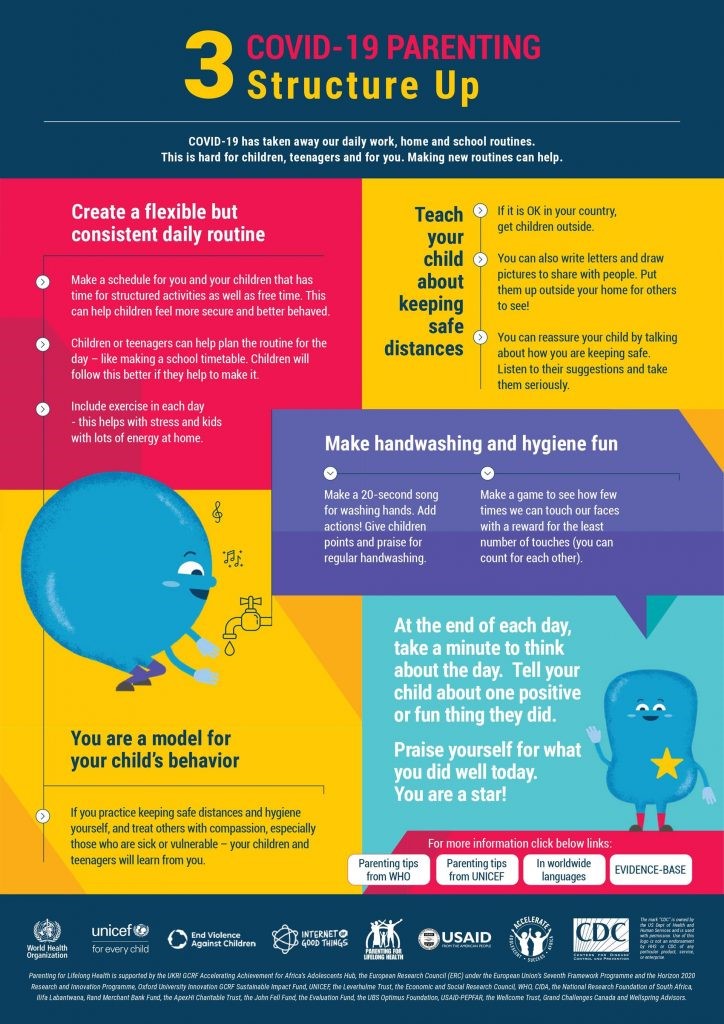 Working from home gets REAL when kids are added to the equation.

We are giving you parenting tips on the importance of having a proper structure when planning out your daily activities with your children. Having structured and well planned routine are beneficial when interacting with children especially the younger ones.

A daily structure helps with managing the spontaneity of active children and by doing so reduces our stress levels. Make sure that your structure has different meaningful routines, well spaced out with plenty breaks so that you won't over exert yourselves.

Have a blast creating fun routines while you Stay Home!