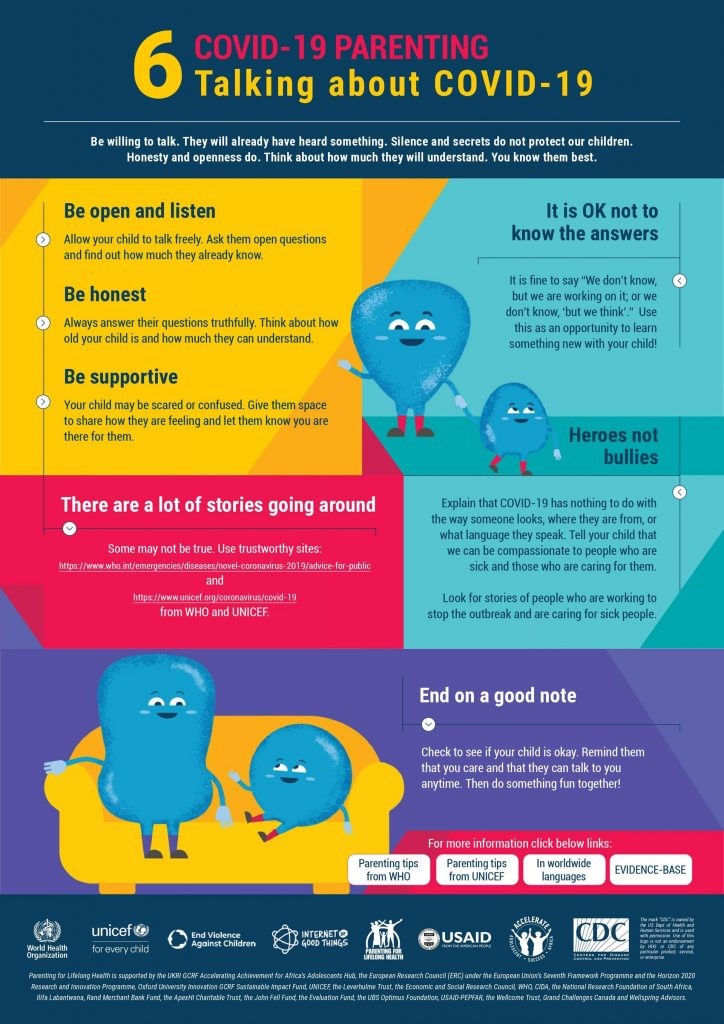 Have you heard the news? I bet you have! We are happy that the government have move towards lifting some of the restrictions of the Circuit Breaker today!

This is definitely a step towards returning to our normal lives, albeit a new normal. However, we are still not fully out of the woods yet, and we should continue with our initiatives to stay safe.

So, today we would like to share the 6th and final poster of the WHO parenting tips, which is on the importance of good communications with our children. Our children want and deserve explanations as much as adults do. We should make sure our explanations and expectations are clear. If there is a problem, describe it, express our feelings in a positive manner and invite our child to work on a solution with us.

Hope the following tips are of help. Meanwhile, continue to stay safe and stay home!